Prevest DenPro: SME IPO subscribed by over 38 times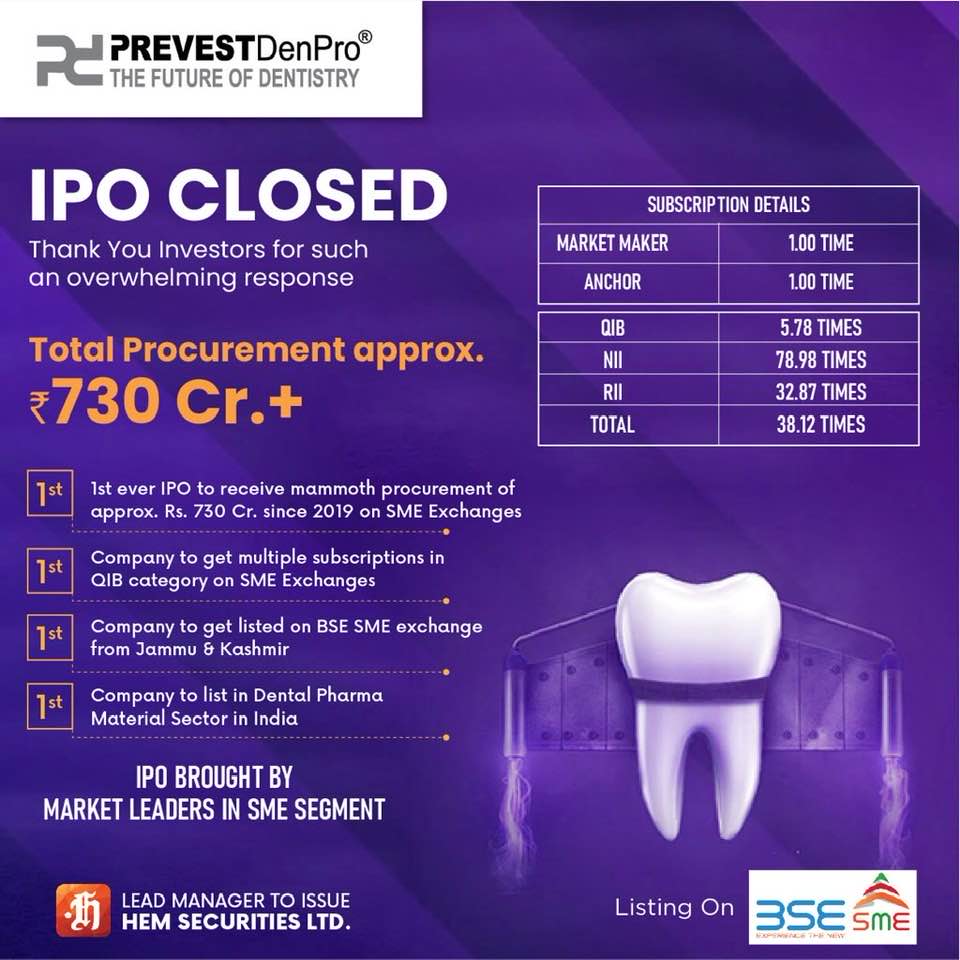 Performance matters a lot to win the trust of investors
Prevest DenPro IPO subscribed over 38 times with overwhelming bids coming from Qualified Institutional Investors, Non Institutional Investors and Retail Investors
IPO of the 1st dental materials manufacturing company of India drew bids worth 730 Cr + which is unprecedented in the history of BSE SME IPOs. The issue was subscribed more than 38 times. QIB portion was subscribed 5.78 times, Non Institutional Investors portion was subscribed by 106.64 times, Retail portion was subscribed 32.87 times while the Market Maker portion and Anchor Investor Portion was subscribed 1.0 time.
The company has a successful track record of manufacturing dental materials with consistent growth in top line and bottom line. Now the company has set ambitious growth plans and will utilize the net proceeds from the IPO to partially fund expansion and diversification while a large portion of the fund is reserved for setting up R&D Center. The company had consistent growth in the past few years and after completion of the expansion and diversification project, the anticipated growth is much faster with a considerable increase in the top line and bottom line.
We congratulate the entire team of Prevest DenPro and Hem Securities, Merchant Bankers for outstanding performance and successful management of the IPO. We also thank BSE SME Team for their wholehearted support that made our journey easy.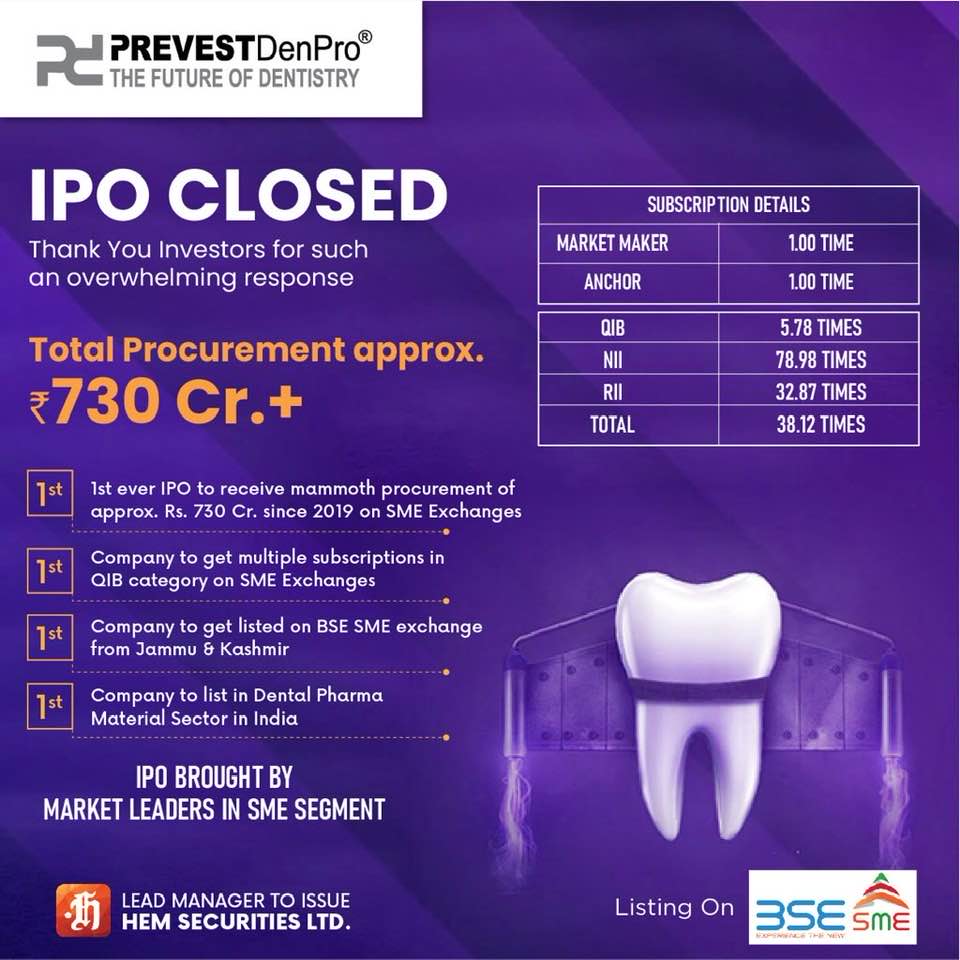 Also check out other links: