Prevest DenPro announces launch of three new products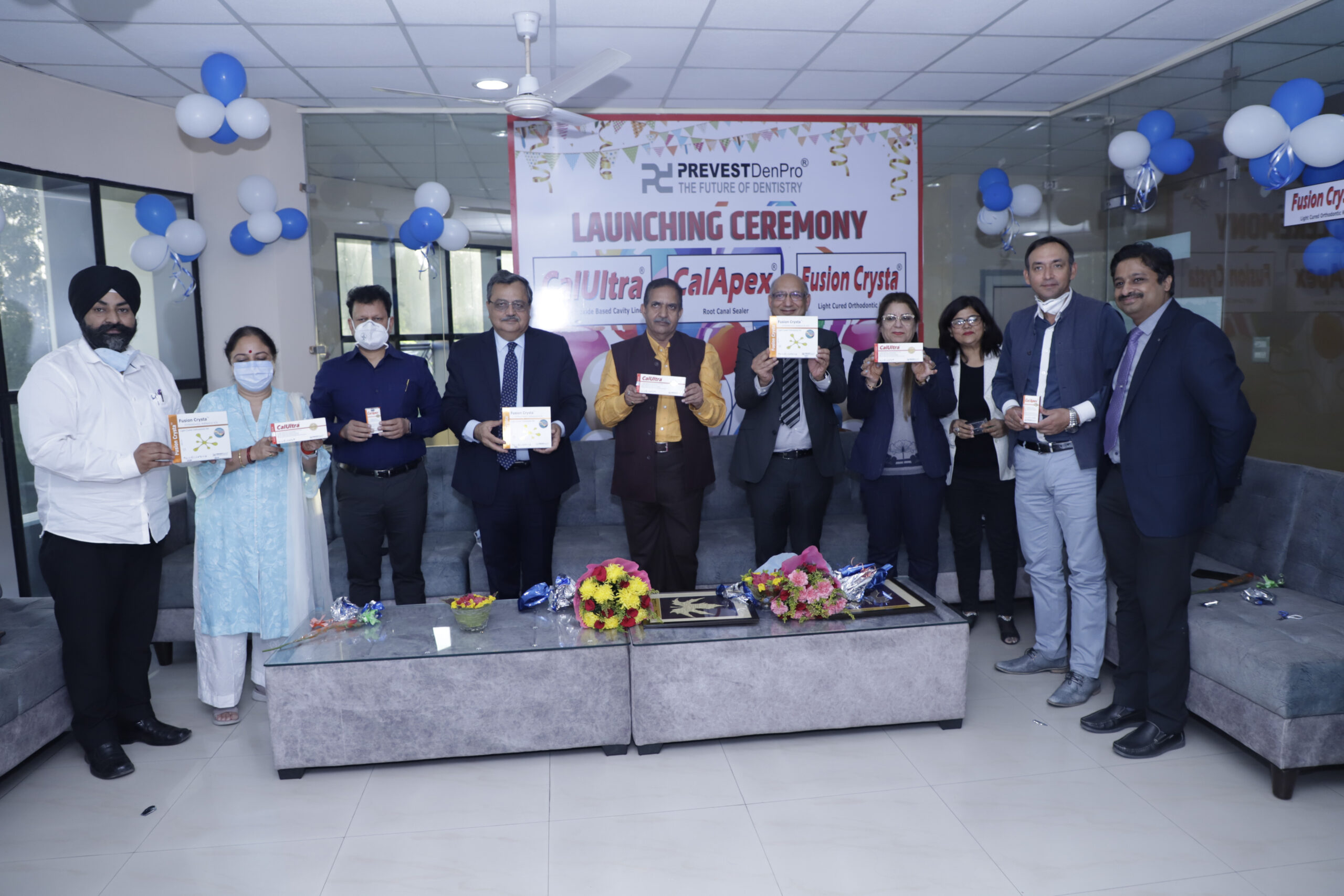 Prof. Dr. O.P. Kharbanda applauds Prevest DenPro for Make in India initiative while launching three new products in the presence of eminent personalities in the dental health care sector.
Prevest DenPro Limited launched three ingenious biomaterials in the presence of eminent personalities in the  dental health care sector. Prof. Dr. O.P. Kharbanda who presently occupies the Dr. C G Pandit national chair of the Indian Council for Medical Research graced the occasion as the chief guest. He appreciated the company's make in India efforts and acknowledged their constant thrust to develop innovative dental materials indigenously. The event was also attended by  Dr. Rakesh Kumar Gupta, Principal Indira Gandhi Govt. Dental College, Jammu along with other faculty members.  The dignitaries unveiled the products and appreciated their clinical importance.
Dr. Sai Kalyan, Director (R&D)apprised the audience about the salient features of the newly launched products. These innovative materials for endodontic, restorative and orthodontic applications were developed by in-house research and development team of Prevest DenPro Limited. This launch makes Prevest DenPro the 1st Indian dental company to develop such products with indigenous technology. After the launch ceremony all the dignitaries toured the manufacturing facility and the management explained the various stages of manufacturing process. They were highly impressed with the manufacturing facilities established by the company and expressed appreciation for the efforts made  by the management of Prevest DenPro and  their vision for growth.
On behalf of the management Mr. Atul Modi Managing Director and Mrs. Namrata Modi Executive Director thanked Dr. O. P. Kharbanda and Dr. Rakesh Kumar Gupta,  Principal IGGDC, Jammu and other dignitaries for sparing their valuable time to the grace the occasion and support the make in India efforts by an Indian manufacturer.
Products Launched:
CalUltra - Calcium Hydroxide Cavity Liners