Best 3D Resin for Surgical Guides | Prevest Surgical Guide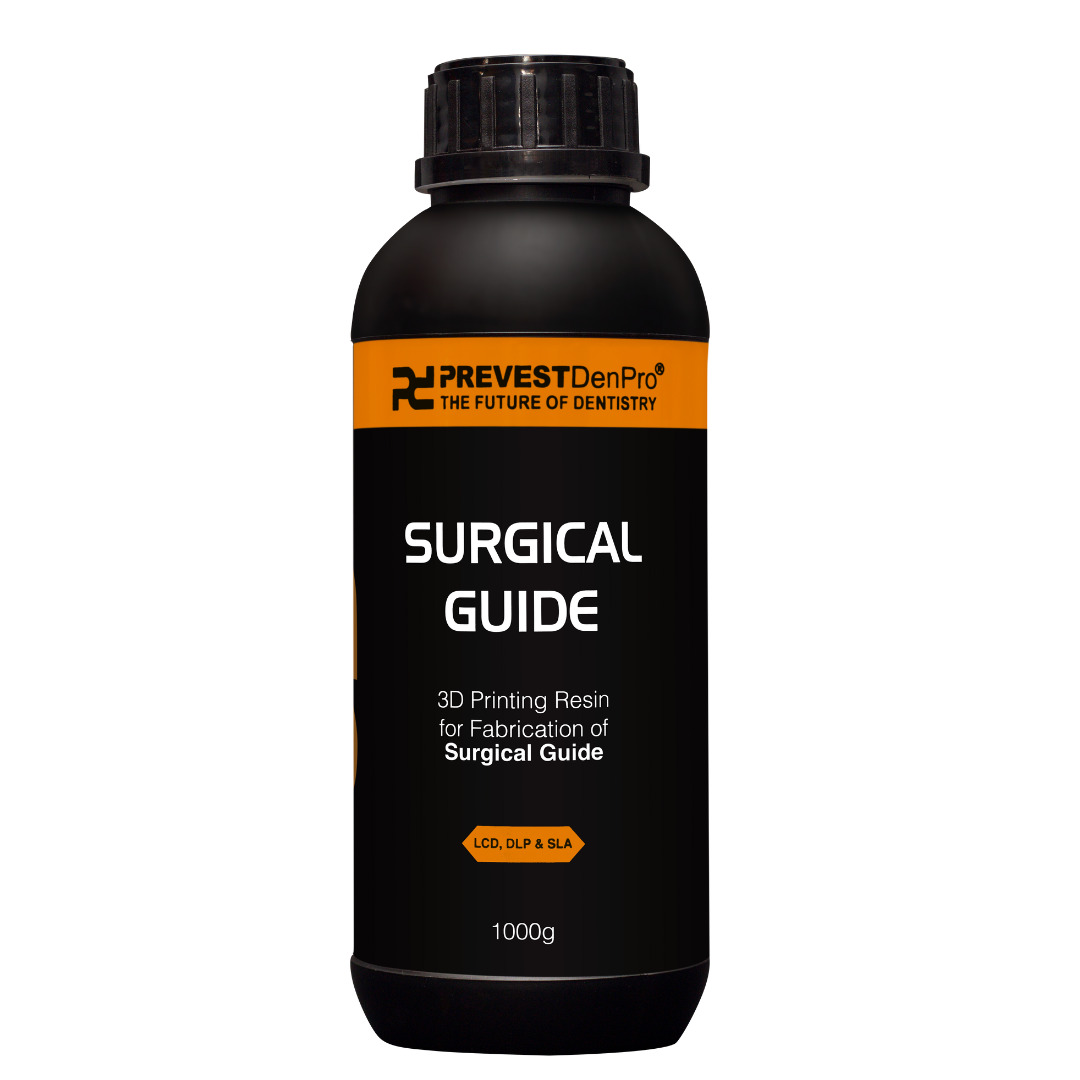 Prevest Surgical Guide is a high precise and more accurate 3D printing material used for fabrication of templates for implant surgery. The material is biocompatible and fulfills Class I requirements. The high accuracy in printing enables easy pilot drilling after printing. The material is designed to print at 50 micron & 100 micron using LCD/DLP/SLA printers.
Available in clear transparent appearance
Presentation: Ref : 18003 : 1 x 500g Bottle
Ref : 18004 : 1 x 1000g Bottle
Prevest Surgical Guide Indications: It is a photopolymer resin used for 3D printing dental surgical guides to aid in dental implant placement procedure.
Prevest Surgical Guide Benefits:  
1) Autoclavable
2) Easy chemical disinfection
3) Fast printing
4) Clear and nice aesthetic appearance
5) High flexural strength
Prevest Surgical Guide Chemistry: Methacrylates, Photo-initiator, Inhibitor and Pigment.
Prevest Surgical Guide Technical Data:
1 ) Flexural Strength      >70 Mpa
2 ) Flexural Modulus     >2.0 GPa
ASTM D790-15 (Method-B)
Viscosity                   310 - 380 mPa.s
To see our full range of 3D Resins products: Click Here
Related Keywords: Surgical guide, Prevest surgical guide, Prevest surgical guide resin, 3d printing resins, 3d resin, Best 3d resin for surgical guide